Medicare Insurance
MEDICARE OPEN ENROLLMENT 2019
Created Date
October 8, 2018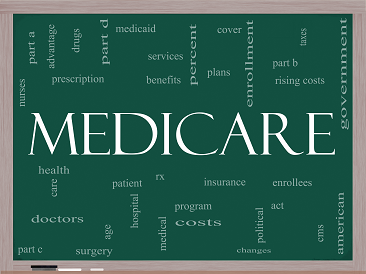 While private health insurance markets seem uncertain, Medicare open enrollment has been left unchanged, and Open Enrollment will be just the same as it has been in recent years. It's important to keep in mind that you cannot enroll in a Medicare plan on the healthcare marketplace at healthcare.gov. The marketplace is only for private health insurance plans and not for Medicare recipients.
The Open Enrollment period for Medicare recipients is October 15 through December 7th, 2019 and any policy updates will go into effect on January 1st, 2020.
What Is Medicare Open Enrollment For?
Open Enrollment will allow Medicare recipients to make changes to their current coverages and prescription drug plans. Some options you have are:
Switching to Medicare Advantage from Original Medicare.
Switching back to Original Medicare from a Medicare Advantage plan.
Change to a different Medicare Advantage plan.
Change prescription drug plans, enroll in a prescription drug plan if you don't have one now, or drop prescription drug coverage altogether.
New to Medicare?
If you are turning 65 soon, you'll soon be eligible to enroll in Medicare. The government gives you three months before your birth month, your birth month and three months after your birth month to sign up for Medicare.